here are some cute pictures of Nichkhun since he was a kid. This was released maybe because of his commercial on Let's Take a Break. But thanks to it, and some guyz who posted it. Thanks a lot.
Here is some statements from the
site
where Khun expresses his story when he was a child.:
"My happiness and excitement"
Sawad dee krup, I am Khun Nichkhun Horvejkul.
I am right now working as an artist and a regular MC for TV shows. My leisure times are spent with friends exercising, working on our dance, playing piano and my favorite activity of all time, traveling. I remember vividly when I was younger how much I would enjoy to travel with my family. Here is my story.
My family is a real travel lover. When we all could spear a free time, we travel, no waiting for holidays, or weekends. Back then, we used one family car to travel fully packed with all the family members, dad, mum, brother, sister and of course myself. We also sometimes called up our relatives to join the trip. I as a little boy loved so much to sit on my mother's lap in the car and fell asleep. It was an overwhelming secured feeling that I will never forget.
For a few day trip, we would go to somewhere nearby Bangkok such as Hua-hin, Cha-um, Chan bu-ri and Ra-yong. Only a small distance was made but the experience we achieved was not at all small. Those places provide nature of mountains, waterfall and ocean. It was such a fulfilling moment. I enjoyed so much in the water.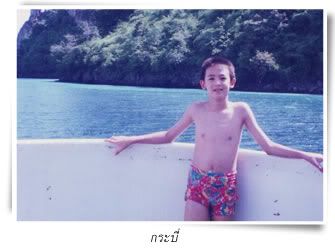 My mum said "To feel the surrounding natures is another great way to be educated, to be acknowledged and to be accompanied" The food around the areas is also plentiful. We got our regular restaurants and our regular dishes at every stop. After meals, we always ended up walking about at the local markets. To me, it is relishing. There are so many interesting unseen things to see and plenty of food to taste. Different places have different products and that is why to me it never gets boring until now.

The memories of the trips around Thailand are too inspiring to forget. Me and my family has been traveling to every part of Thailand, northern, southern, middle and northeast. I was amazed with all the places we have been to. They are promising you the best of them. There are millions of the reasons why you should go out and experience what I have experienced, to see what I have seen. Thailand has every kind of tourism, ecological, adventuring, sight seeing and many more! It is transportation-wise convenient and indeed economical! This website provides all the informations of must-go locations in Thailand. Please do let me know where you have gone to already, I certainly would like to hear. May be I would bump into you one day, you will never know. See you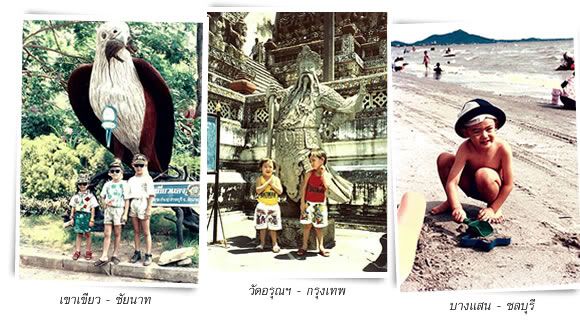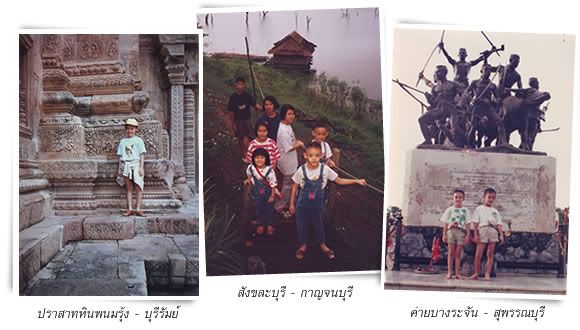 With his parents. Kawaii`♥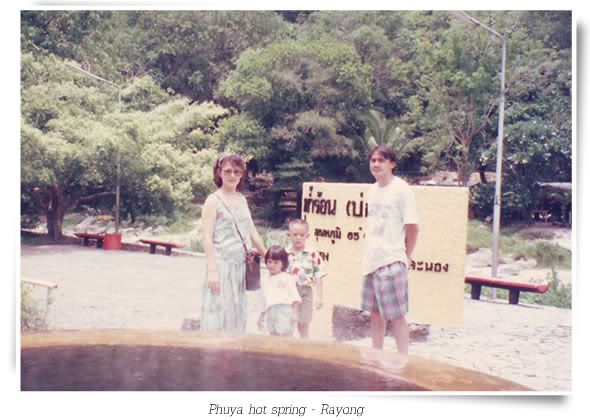 **Credits -
nichkhunbreak.com
+
bestiz
and
eija
@ soompi**
Well Khun's family really traveled a lot *as said above*. It's really a touching moment to have bonding with your family. Glad to hear that Khun really loves his mom and also his family. It's really fun when you and your family travel together, as for me, we really travel also at some times when there are events or weekends when I was a child, we also have this family car where we put all our things for the travel, actually we travel mostly to beaches and highlands. It's really nice to have fun together with my family. We also travel to my Father's birthplace which is so far and makes our traveling so much fun ( I really do love long travels before ) because long travels really have this bonding moment like talking with each other talking about those funny moments happened and sometimes we eat at the car with the groceries we bought before we head out for the travel. It's really so much fun traveling. To be one with nature, to escape from reality, to breathe fresh air. Such nostalgic for me when me and my friends go out on a trip. I really do miss traveling together with my family. But maybe it's not the time for us to go on a trip together. Now, there are some to be prioritized. I do believe in a saying that "Tomorrow never dies". I really do hope that traveling with my family together will be the next thing that will be marked as my very memorable moment of my life.

Such inspiration Nichkhun was to me. I really remembered those days traveling together with my family. Thanks to that. Like I'm having a teary eyes remembering that. *sob* But it's a good thing though. Thanks so much for an inspiration Nichkhun. Bunch of thanks. *^_^~♥*

~♥