GD Heartbreaker T-shirt:
- Type: Short T-Shirt
- Color: White / Black
- Size: unisex Free Size
- Price: 32,000 won
- Where: YGeshop
- Pre-Ordered: September 29
- Shipping Started: October 9
Product Preview: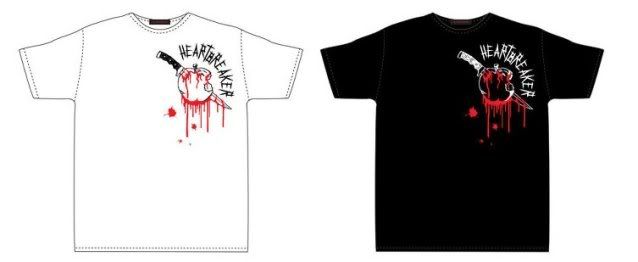 **credit:dolcevita@bbvipz**
Well I really love those heartbreaker shirts! Like I love both the colors. If I have a chance to buy them I will really buy them! Well it's so very unfortunate that I cannot buy them. I think this will like only be limited and it will be sold out very soon because there are so many GD fans that want to have this shirts. And if you want to buy then order now. It is now located at YGeshop. There is the information above the photo.

**Credits-GDCL @ soompi**